welcome to our home ︎

We are offering free shipping on orders under $75 until December 1st.
Discount applied during checkout.
how to navigate through your shopping experience

featured artist of the week:


katherine guimapang
Q&A
what is the inspiration behind your work?
I've always been interested in shadows and how light hits buildings. I also may have a slight penchant for Brutalism in general, but I thought it would be interesting to study these structures by painting them. Often they're viewed as giant, monolithic structures that exude a "looming presence." Many people have strong opinions about this style of architecture. I was intrigued to explore how someone would respond to these buildings in painted form. In my opinion, the best way to understand a space is by recreating it using a pen and paper. In this case, I'm using watercolor, which creates a whole other experience for the viewer.
what is your favorite part of your design process?
Painting is a bit of a cathartic experience for me. It's something many people don't know I do, so it's always a bit of a surprise for them, which I enjoy. Painting with watercolor is my preferred medium. The process has to be a bit calculated, but you also need to be flexible with the approach. Too much water and it'll run. Too little water and the strokes get cut short. I like thinking of watercolor as a "give and get" medium.
do you have any advice for anyone that wants to be a designer or creator?
Start with what you have and start doing. Many people get caught up with what they don't have. (materials, gear, training, etc.) When I started painting back in 2016, I used whatever supplies I at the time. Through that process of "doing," it helped me understand my materials and the constraints involved with creating something new. I'd also add constraints in any creative process is a good thing. If everything is provided for you right off the bat, innovation sometimes gets sloppy.
about
Katherine is an LA-based visual artist, architectural writer, and designer. She is the Advertising & Media Manager and Editorial Writer at Archinect. Katherine is a member of the Female Design Council and AWA+D. After receiving her B.A. in Communication Disorders from the University of Redlands, Katherine has gone on to complete programs at Southern California Institute of Architecture (SCI-Arc) Making + Meaning program and the A.A. Visiting School. She has also completed course work from ArtCenter, the School of Architecture at UIC, and the UCLA Extension Architecture + Interior Design Program.Much of her design interests involve practices that blend immersive design, architecture, and behavioral economics.
Find more info here
check out our look books

︎︎︎

click on photos to see more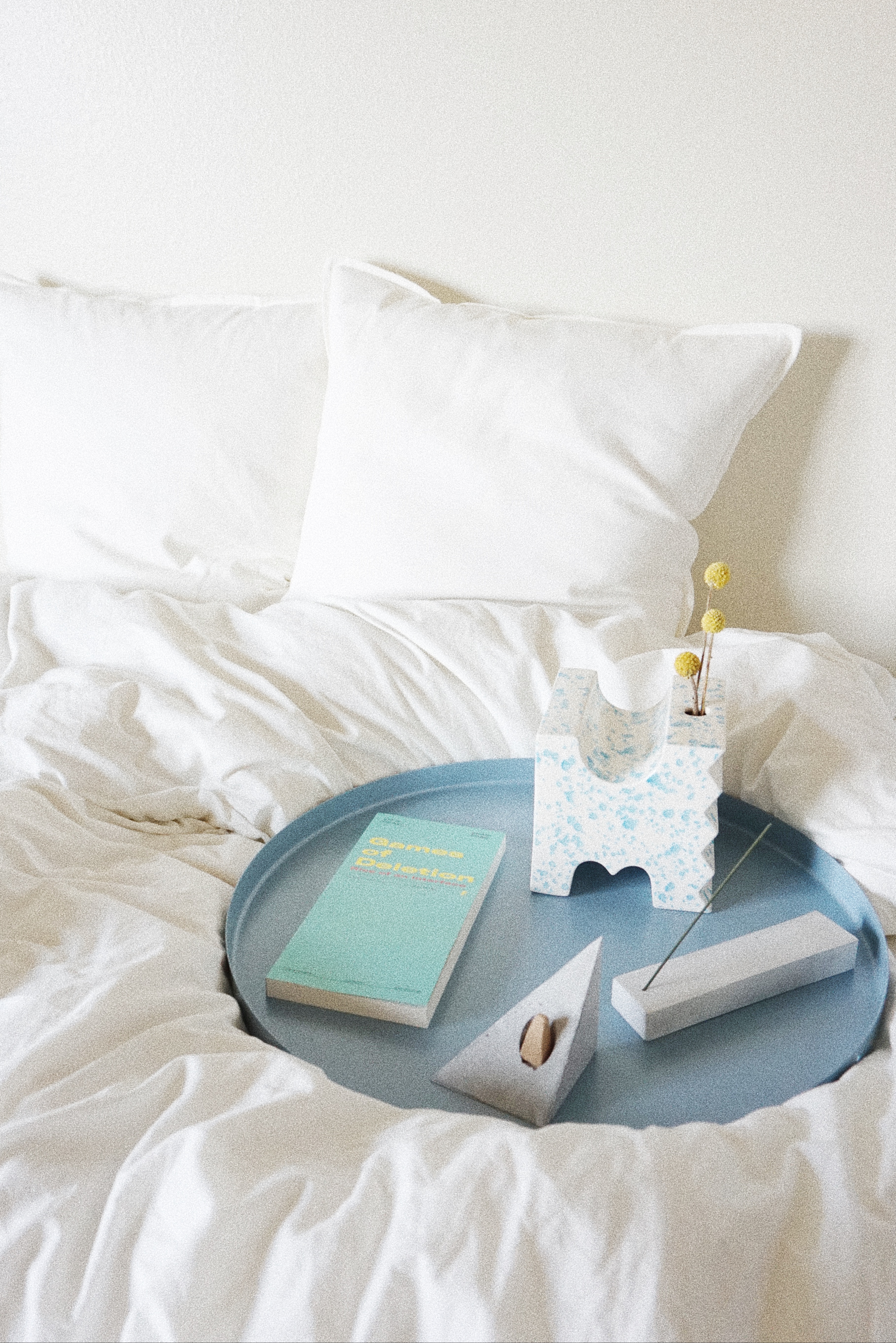 latest news
︎︎︎

works featured in NeueHouse Bradbury
shin shin's
andre retired column
photo credit: nikolas koenig
eunbi's
low tile building
photo credit: nikolas koenig
see the photos in this article