welcome to our new home ︎

the A+D Museum is thrilled to announce an organizational restructure that reprioritizes our audience and impact through exploratory programming through digital platforms and short-term community-driven physical exhibitions and events to reach a more comprehensive, increasingly inclusive audience. As a means of reaching a wider, increasingly inclusive audience and engaging new communities, we are excited to move on from our singular physical presence and advance into our next chapter of the A+D Museum.


how to navigate through your shopping experience

featured artists of the week:


BTWEEN SPACES
by eunjoo Lee & dk park

Q&A
what is the inspiration behind your work?
the work is initially inspired from sol lewitt's wall drawing #1136: emphasized curves and straight lines with funky colors. our first collection "SOL" is named after the artist.
what is your favorite part of your design process?
the very beginning and the end process of making. there is something meditative about mixing ingredients together in the beginning as it requires a precise measurement, calculation, and high level of concentration. then there's a last part which is taking out a candle from our own mold. even though so many candles were produced already we are still happy and excited for surprises when each candle comes to life.
do you have any advice for anyone that wants to be a designer or creator?
we believe that an observation is the beginning of everything. designers should be able to perceive the world as a material to their work. steadiness and patience is the most important trait as first attempt won't always a success. try to fail and do wrong until it helps you to learn from those.
about
eunjoo lee and dk park are interior designer and architect couple based in brooklyn, new york. both born and raised in south korea, they met while ek pursued an education in B.F.A interior design and dk in M.Arch at pratt institute, brooklyn. while in professional design field, they launched a project BTWEEN SPACES in early 2019 as they wanted to contribute to create everyday life objects, something people can easily approach but also enjoy having for their home. find more info here
check out our look books

︎︎︎

click on photos to see more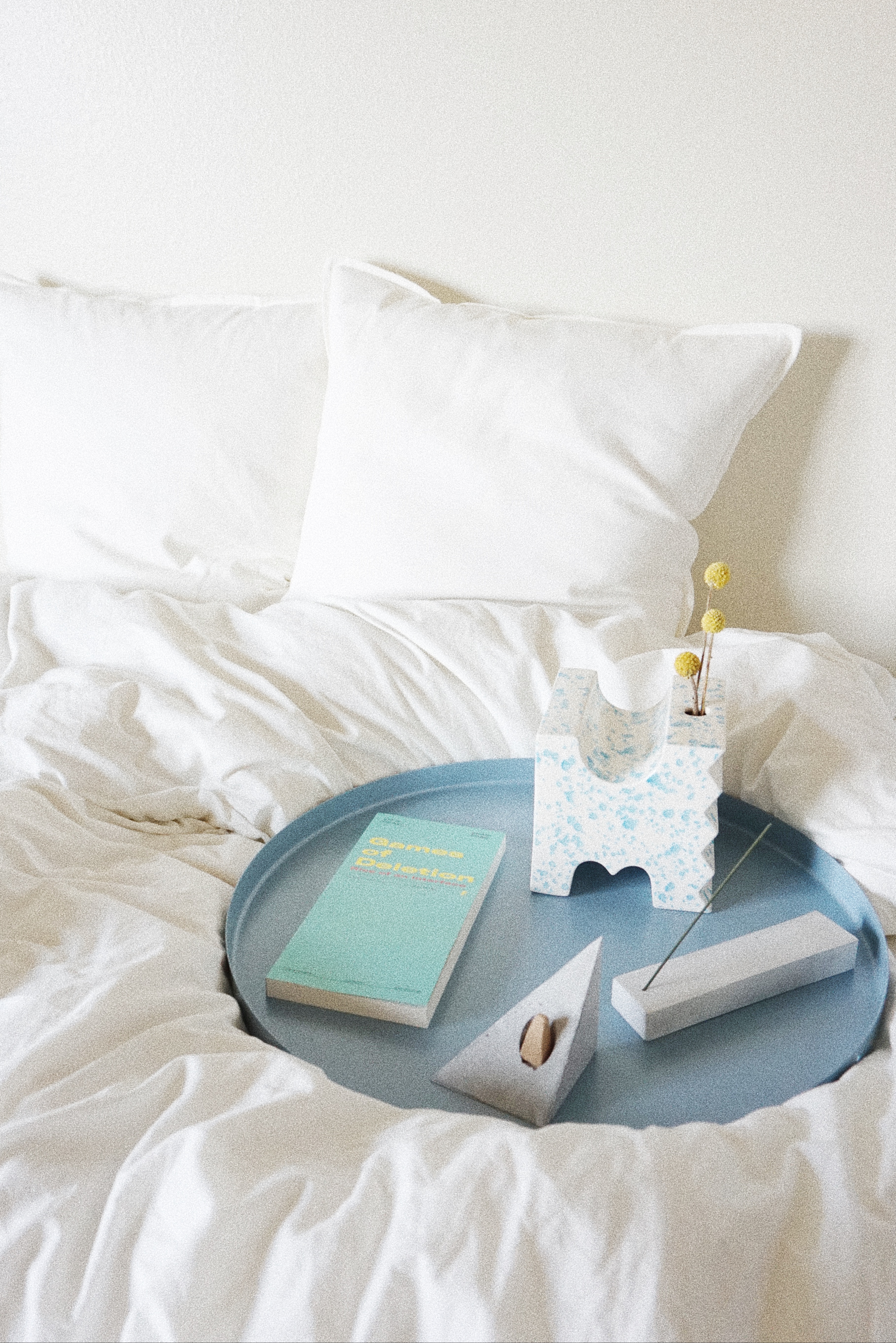 latest news
︎︎︎

works featured in NeueHouse Bradbury
shin shin's
andre retired column
photo credit: nikolas koenig
eunbi's
low tile building
photo credit: nikolas koenig
see the photos in this article