welcome to our new home ︎

the A+D Museum is thrilled to announce an organizational restructure that reprioritizes our audience and impact through exploratory programming through digital platforms and short-term community-driven physical exhibitions and events to reach a more comprehensive, increasingly inclusive audience. As a means of reaching a wider, increasingly inclusive audience and engaging new communities, we are excited to move on from our singular physical presence and advance into our next chapter of the A+D Museum.


how to navigate through your shopping experience

featured artist of the week:


Q&A
what is the inspiration behind your work?
i'm interested in the physicality of a drawing and injecting as much atmosphere into a two dimensional drawing as possible. these particular pieces catalogue a walk, and observe the graphic quality of shadows on the ground. shadows can make the most real and dimensional objects feel quite graphic.
what is your favorite part of your design process?
every step has its fun, but I would say the ideation, and sketch phase. it is the point where no answer is wrong, yet it's the time where structure and freedom meet. theres is no limit to what can be conceived, yet structure within a brief or concept provides the guidance and framework. also it allows for all the bad ideas to get out of your system (not necessarily unusable, just not what I'm looking for at the moment).
do you have any advice for anyone that wants to be a designer or creator?
move forward. look at everything.
about
i am an illustrator living in los angeles, and originally from baltimore, maryland. i'm fascinated with what people do, and the day-to-day. my illustration practice is my anthropological study of the world. @charliekendall.studio
check out our look books

︎︎︎

click on photos to see more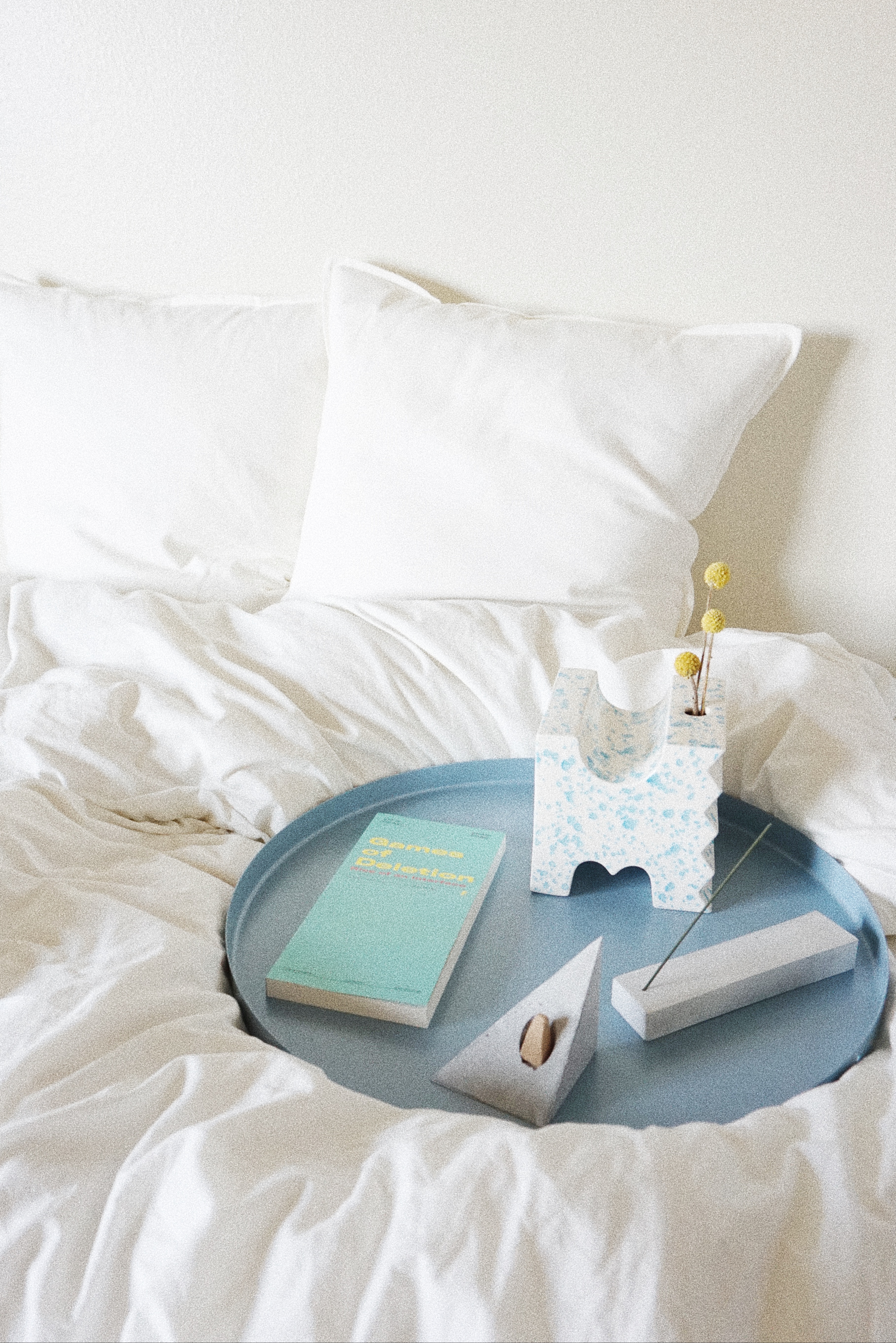 latest news
︎︎︎

works featured in NeueHouse Bradbury
shin shin's
andre retired column
photo credit: nikolas koenig
eunbi's
low tile building
photo credit: nikolas koenig
see the photos in this article